Service Description
Templates
Download templates from the templates tab.
Design

Shipping

Shipped to your door, in Quebec, starting at 12.99$.
Delay

At your doorstep in 5 to 15 business days.
Stock

We use high-quality, durable stock.
Colors

Full-color printing of the highest accuracy.
Payment

We accept all major credit cards via Stripe.
Support

Feel free to contact us with any of your questions.
Presentation Folder Printing Services
webwilly offers presentation folder printing services to businesses in Quebec. This service is for businesses who already have a complete presentation folder design, ready for print. The client's presentation folders should represent their business and brand. That is why webwilly only offers premium 16-pt. glossy finish paper stock with a reinforced interior panel to protect the pockets.
Presentation folders are an important tool for client meetings. They showcase documents for clients and help focus the conversation of the meeting. Presentation folders can really improve the sales process by including them in client meetings to create a better brand impact.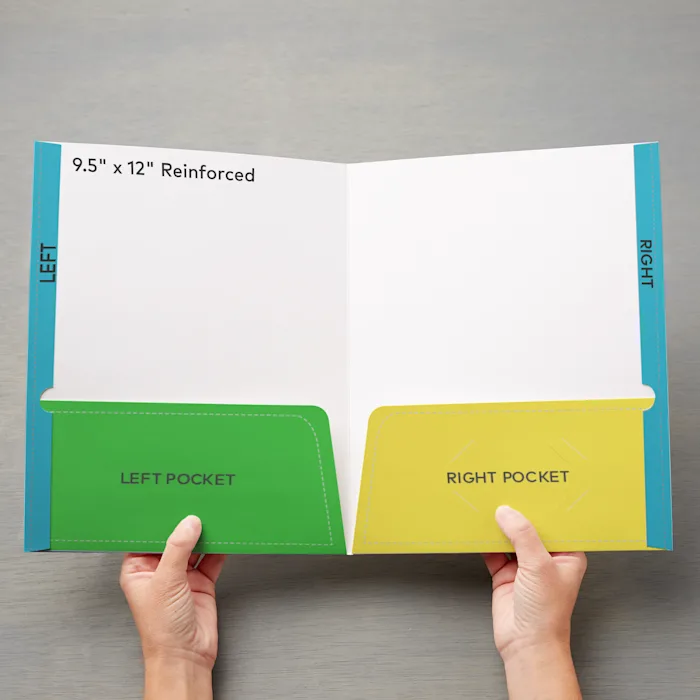 Presentation Folder Size 9.5″ x 12″
These presentation folders are printed, folded, and assembled. This size is perfect to fit all your letter-sized documents. Clients appreciate the organized and protected presentation of their documents.
Best for: Presenting marketing material and first impressions.
Not for: Extended use, oversized documents and documents with hundreds of pages.
Feels like: A great presentation tool for documents.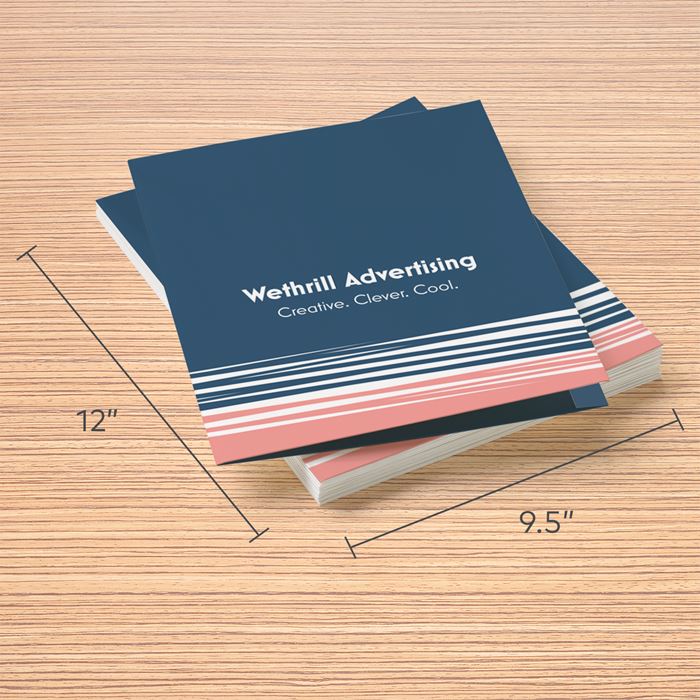 Presentation Folders with Glossy Finish
The glossy finish provides the high impact a business wants for presentation folders. The presentation folder is filled with documents and a business card can be inserted in the pocket slot to create a lasting brand impact after the meeting is done.
Best for: Designs that grab attention and have impact.
Not for: Cluttered designs that include a lot of content and information.
Feels like: A premium quality finish.