Service Description
Templates
Download templates from the templates tab.
Design

Shipping

Shipped to your door, in Quebec, starting at 12.99$.
Delay

At your doorstep in 5 to 15 business days.
Material

We use high-quality, durable material.
Colors

Full-color printing of the highest accuracy.
Payment

We accept all major credit cards via Stripe.
Support

Feel free to contact us with any of your questions.
Custom Coffee Mugs Printing Services
webwilly offers custom coffee mug printing services to businesses in Quebec. This service is for businesses who already have a custom mug design, ready for print. The client's custom mug design should represent their business and brand. That is why webwilly also offers custom mug design, sold separately. Custom mugs are a great gift idea for business clients who work in offices. Custom mug designs can provide useful brand exposure in office settings. For businesses that provide services and products to other businesses, custom mugs can be a great gift idea that brings brand exposure. Custom branded mugs are also very useful in your office. Employees can use your custom mugs during work hours and visitors can use them during meetings. For larger offices, we suggest having a couple different custom mug designs so not everyone is using a mug that looks the same.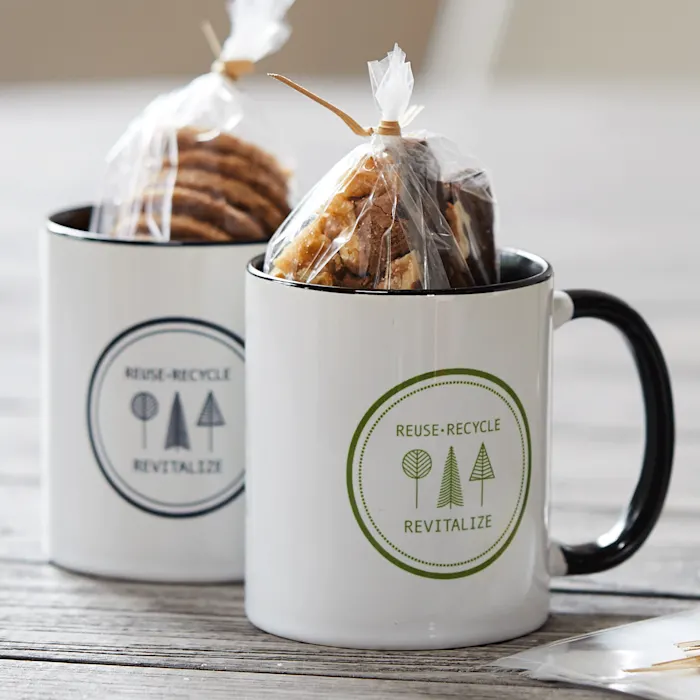 Custom Coffee Mugs
Your design is printed almost all around the coffee mug. For that reason, designs with a transparent background perform better if they stand out against a white background. We suggest keeping the background transparent, unless this goes against your brand colors.
Best for: Office businesses and office clients.
Not for: Long-term daily usage.