Service Description
Templates
Download templates from the templates tab.
Design

Shipping

Shipped to your door, in Quebec, starting at 12.99$.
Delay

At your doorstep in 5 to 15 business days.
Material

We use high-quality, durable material.
Colors

Full-color printing of the highest accuracy.
Payment

We accept all major credit cards via Stripe.
Support

Feel free to contact us with any of your questions.
USB Flash Drive Printing Services
webwilly offers USB flash drive printing services to businesses in Quebec. This service is for businesses who already have a complete USB flash drive design, ready for print. USB flash drives will help the business stand out when handing over digital files. That is why webwilly offers USB flash drive printing services at a low cost.
USB flash drives are useful if the business gives clients electronic documents. They display the business logo and brand identity on USB Flash Drives sent out to clients. USB flash drives should be similar to other marketing designs to create cohesiveness between all branding efforts.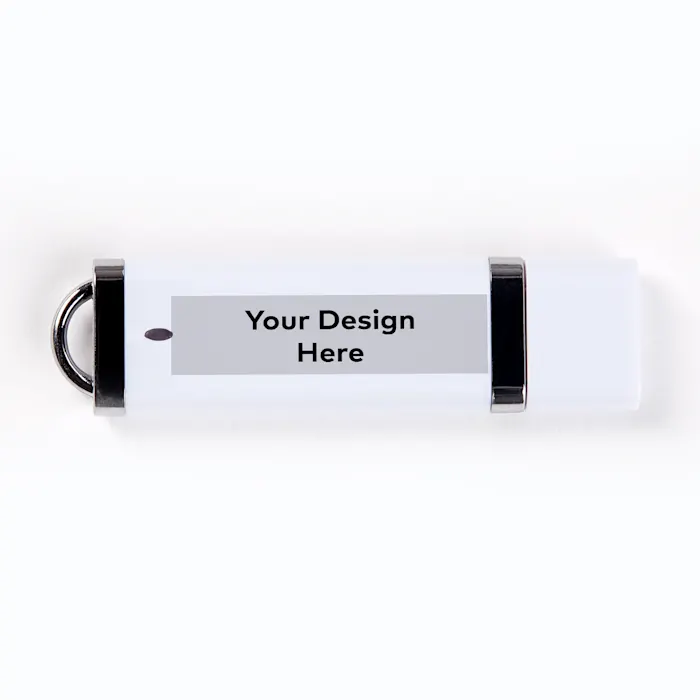 USB Flash Drive Size
These USB flash drives can store up to 8GB. Clients will appreciate the additional storage space available and keep using the USB flash drive. The size of the printed area is only 40mm x 10mm.
Best for: Technology related companies.
Not for: Cost-cutting strategies and backup solutions.
Feels like: A promotional product, not a work tool.