webwilly's Clients are as Loyal as can be
webwilly isn't in the business of marketing to make a quick dollar off the backs of small businesses. webwilly is in the marketing business to help businesses reach their objectives. As you will see from this limited and non exhaustive list of clients, webwilly works hard and diligently for the client's success.
Marketing for Versa Style Design
Versa Style Design is an interior design company located in Montreal, servicing the Greater Montreal Region. Versa Style Design has been a loyal client of webwilly for more than 8 years. When it comes to marketing strategies, Versa Style Design has become a leading brand online and in the Greater Montreal Region.

Website Design
webwilly designed and manages versastyledesign.ca. This website has been under webwilly's management for more than 8 years. Over the years it was improved and redesigned a couple times. This website contains more than 40 blog posts and more than 110 pages, including about 80 portfolio pages, all of which are bilingual. Unlike most website design companies who specialize in one-off static website designs, webwilly takes care of maintaining their client websites and providing quality hosting services. This means that webwilly has to build a website that can be maintained and is compatible with future updates. Most website design companies don't care as much about which components are used in the design since they won't need to ensure compatibility in the future.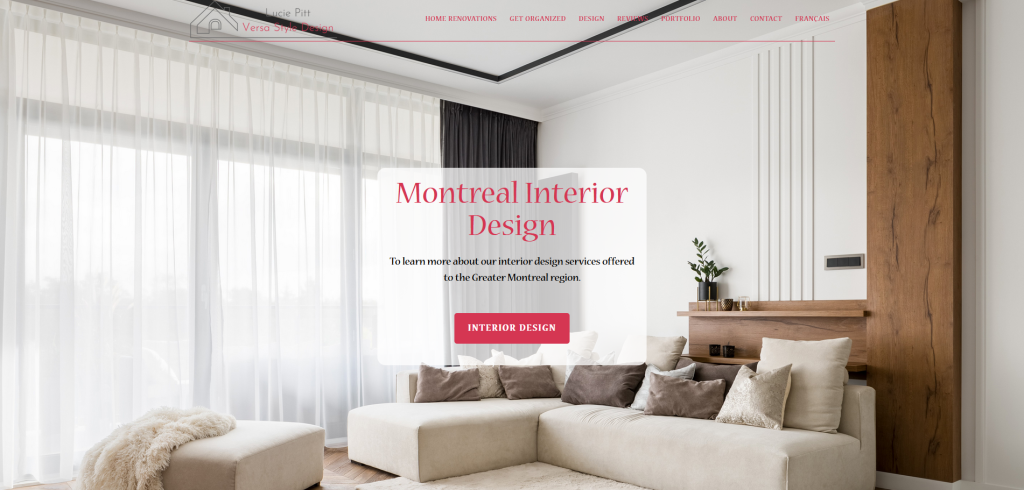 Search Engine Optimization
Search engine optimization has been the corner stone of the digital marketing strategy. Most companies pay Google to appear in the top ranks of searches. webwilly is an expert in search engine optimization and knows how essential SEO is for small businesses to compete in their local area.
Google these keywords yourself to see if Versa Style Design is well ranked in both French and English:
Montreal Bathroom Design
Design de salle de bain à Montréal
Montreal Living Room Design
Design de salon à Montréal
Montreal Office Design
Design de bureau à Montréal
Montreal Basement Design
Design de sous-sol à Montréal
Montreal Exterior Design
Design extérieur à Montréal
and many more.
Versa Style Design has around 900 clicks from Google per month from locals in the Greater Montreal region searching for interior design services.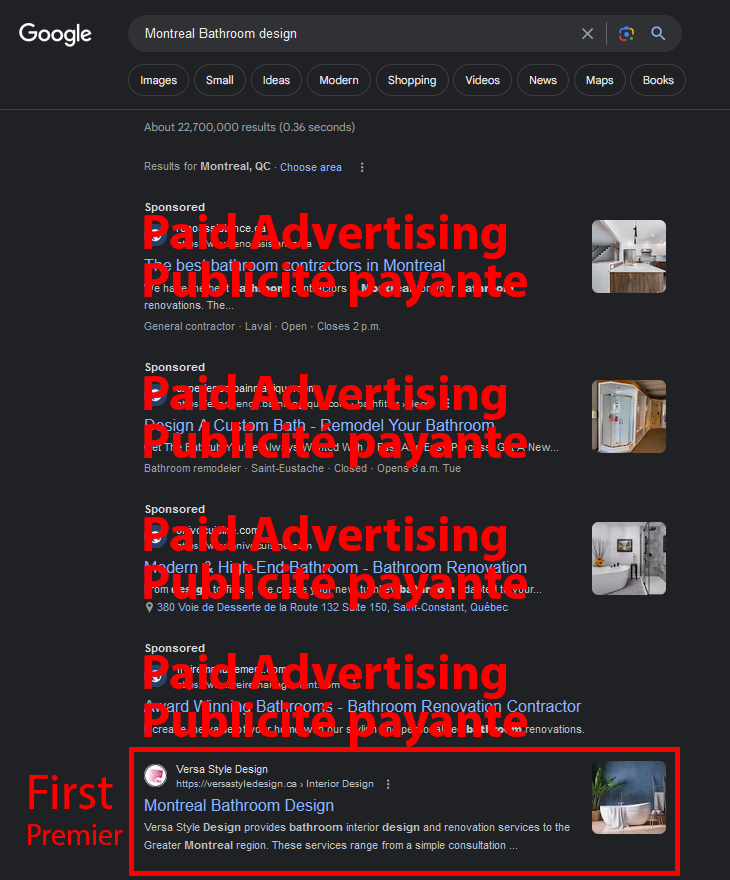 Email Marketing – CRM
Customer relations are an important part of any small business. Versa Style Design uses email marketing campaigns to connect with existing clients for repeat purchases or with new potential clients to help seal the deal.
webwilly manages the Versa Style Design CRM and integrated this platform with their website. This allows contacts to be tracked from the inbox to the website to provide valuable business information.
Email marketing campaigns vary from seasonal deals to informational blog posts providing valuable design strategies and tips. Email marketing campaigns are sent on a monthly basis. Email marketing campaigns are all bilingual and sent to the appropriate list of contacts.
Versa Style Design has over 600 bilingual contacts who are interested in receiving their marketing emails. These contacts are segmented in various different lists depending on their preferred language and other factors.
Each of Versa Style Design contacts has their own contact page in the CRM where information about this contact can be found. This page can be used to email the contact directly or take notes which are available for the whole team to review.
Versa Style Design also accesses the CRM platform to review client activities and statistics. This helps Versa Style Design know what services a contact is interested in by reviewing the website pages they view and click on.
Email campaigns sent by webwilly on behalf of Versa Style Design can boast more than a 50% open rate and more than a 7% click through rate. This means that contacts are receiving emails and clicking on them. This is great for business because it generates traffic for the website and interest for the brand.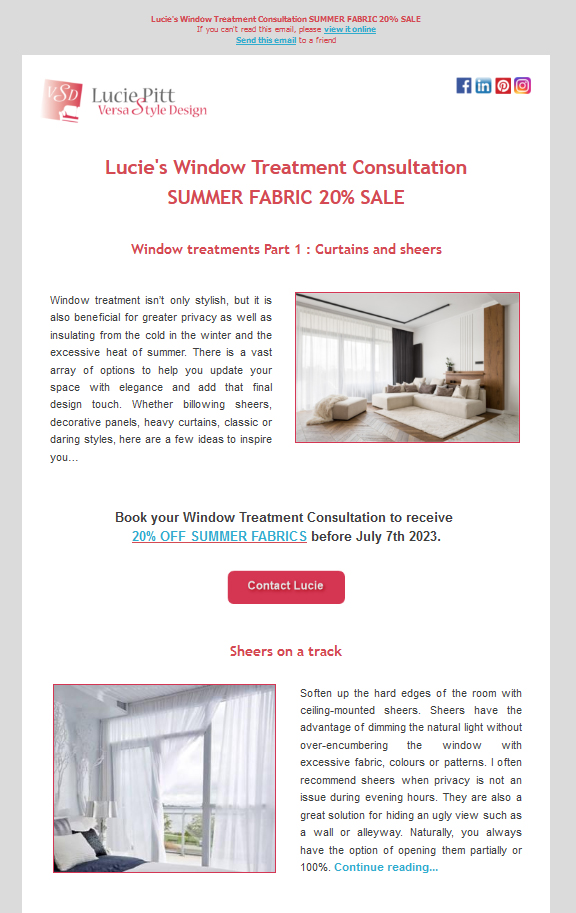 Business Card Printing
Versa Style Design has ordered business card printing services on a regular basis for many years. They play an important role in the client relations when meeting clients in person and staying in touch with them. Versa Style Design prefers the glossy impact over the matte finish because of the stylish finish it provides.
When it comes to print marketing, webwilly likes to focus on quality and price. All of the print marketing services offered by webwilly are of good enough quality to be used and are reasonably priced in comparison to the competition. This is because print marketing products are given away on a regular basis and have a per unit cost which needs to be acceptable.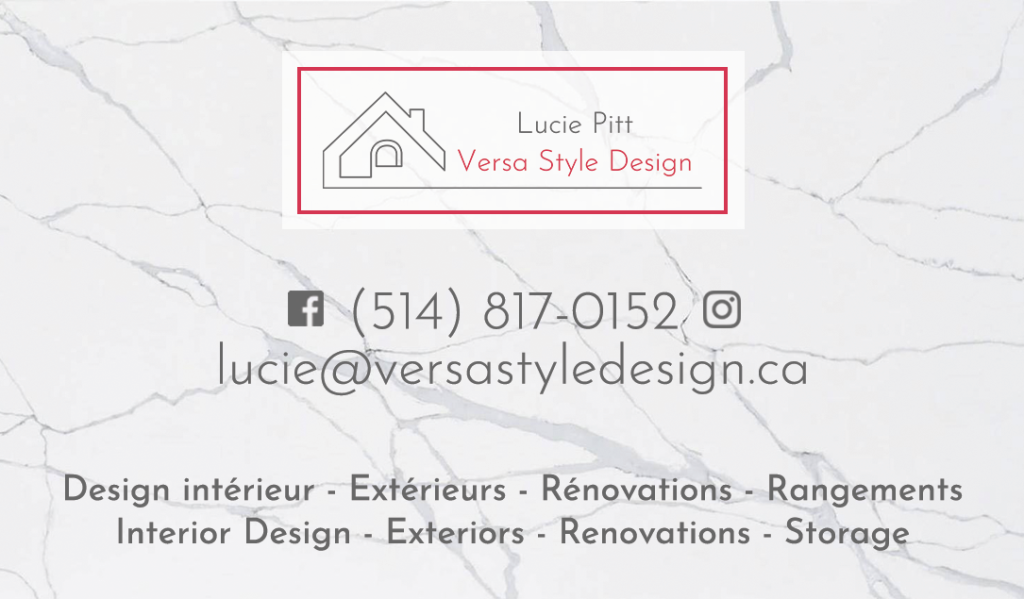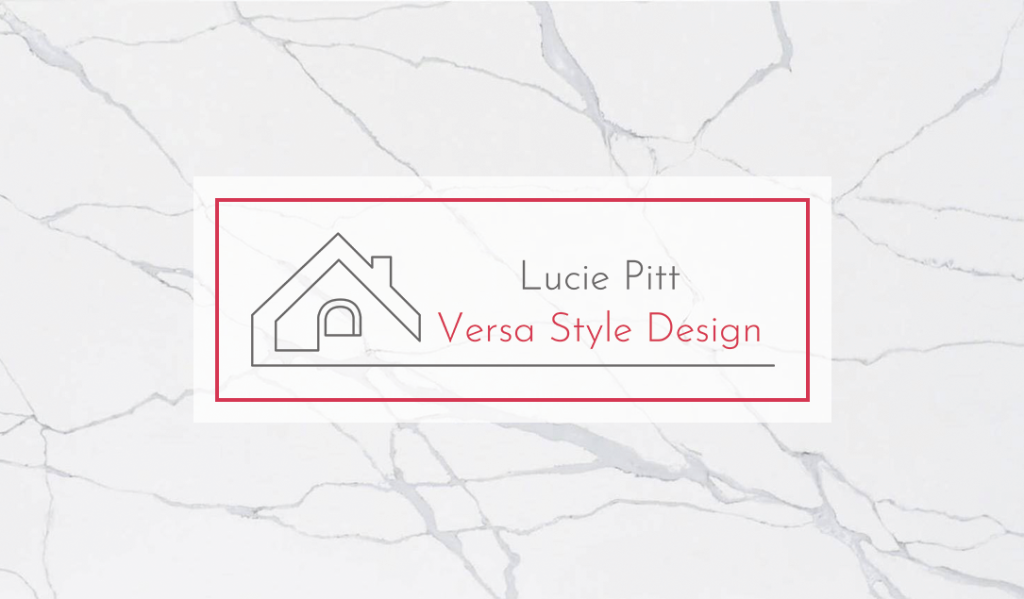 Business Card Design
Versa Style Design also has been requesting a new and updated design for their business cards every few years. These designs reflect the client's desire in branding their business.
Some of these designs were meant to reflect the website design, while others were meant to represent the quality of the brand. Business card designs should take into consideration the target market, the brand values, and how they will be used.
Some business card designs can benefit from more functional features while other business card designs, like the ones for Versa Style Design, are more design oriented. Design oriented business cards are especially important for businesses that offer creative services.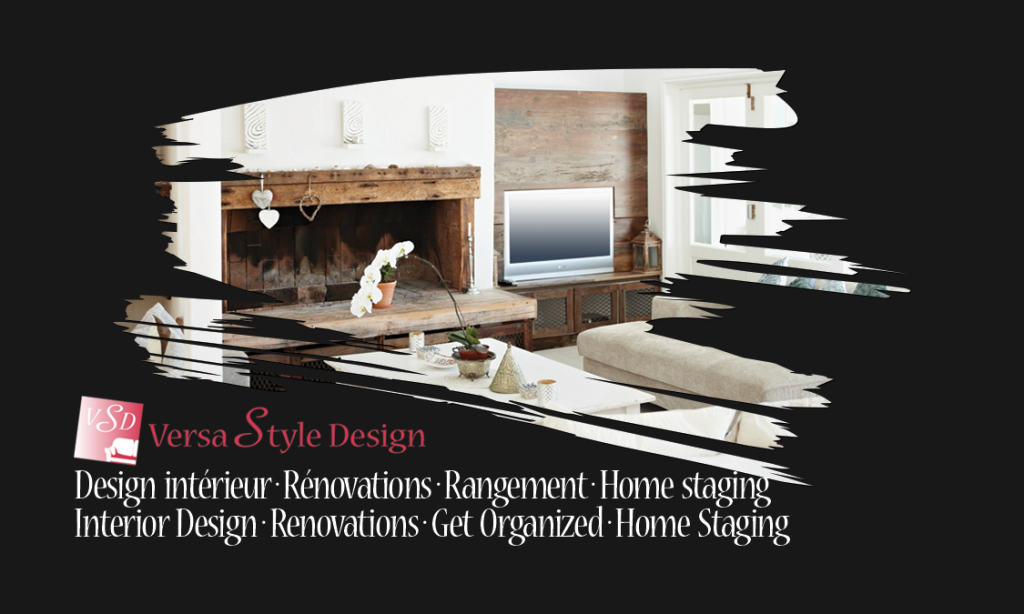 Logo Design
The original Versa Style Design logo was not designed by webwilly, however a few years ago, webwilly made some changes to the design by adding Lucie's name to it. This change was made to add more quality branding behind her name so that clients would know they are dealing with the head designer.

After using the old logo for a few years, Lucie wanted to modernize her logo so it would be more minimalist. She wanted to keep her name as part of the logo for branding purposes and chose the original house icon. webwilly modified the house icon to create a better structure for the logo, webwilly chose the font according the client's requirements and designed the logo for production use.

---
Marketing for CRGF.ca
CRGF.ca offers financial services to businesses and individuals across the province of Quebec. With their 6 locations located between Quebec city and Fermont, they service a lot of businesses with quality financial products and consulting. webwilly has been working with CRGF.ca for more than 3 years.

Website Design
webwilly designed the CRGF.ca website 3 years ago as the first service offered to CRGF.ca. Since then, webwilly has been managing this website. This website design includes more than 25 pages, most of which detail each financial product offered by CRGF.ca. Since financial products can be a bit more complex than other products, we designed each product page to show the CRGF.ca expertise in their field. This includes descriptions which are easy to read and financial strategies which demonstrate their knowledge in each of the products offered.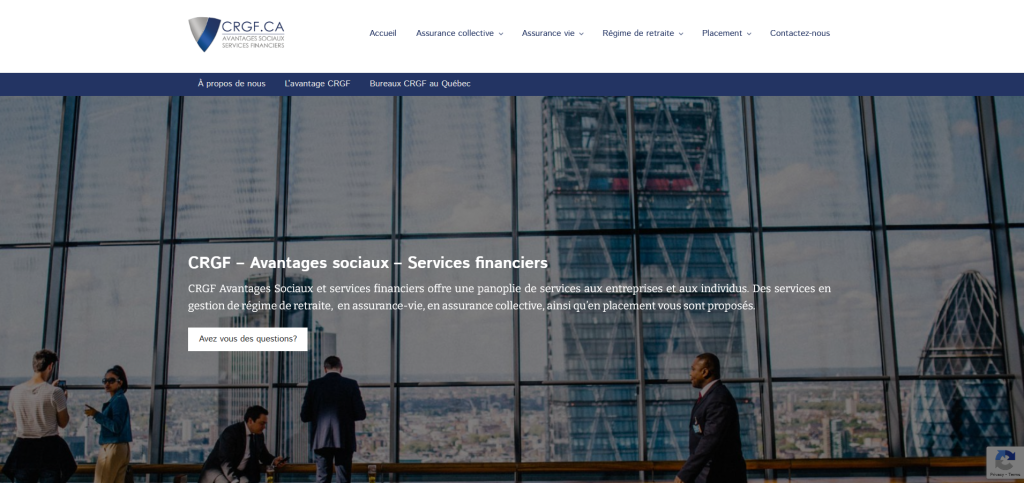 Facebook Social Media Marketing
webwilly helped improve the overall look and contents of the CRGF.ca Facebook page to increase their branding on social media. webwilly designed the following cover image for CRGF.ca to use on their Facebook page and improve the way their page looks. The same image was used as on their home page of their website to create their Facebook cover image. This was done to create a sense of recognition when clients view both their website and their Facebook page.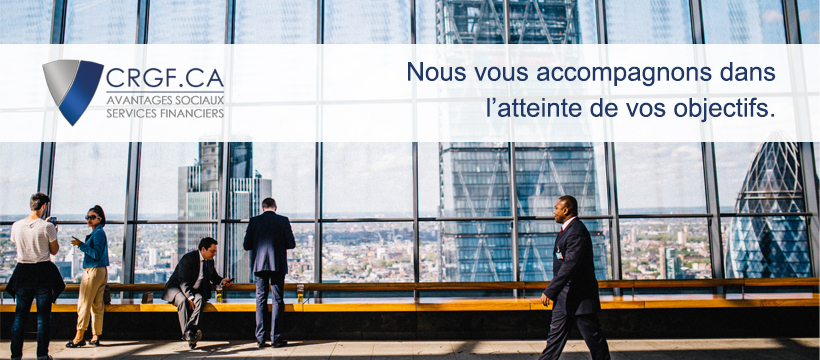 Facebook Post Design
webwilly also designed a couple Facebook posts for CRGF.ca to post on their Facebook page. This was posted and shared with clients online via their social page on Facebook. This post image was designed by webwilly with the client's target in mind, using imagery that relates to the working class and business owners who purchase financial products from CRGF.ca.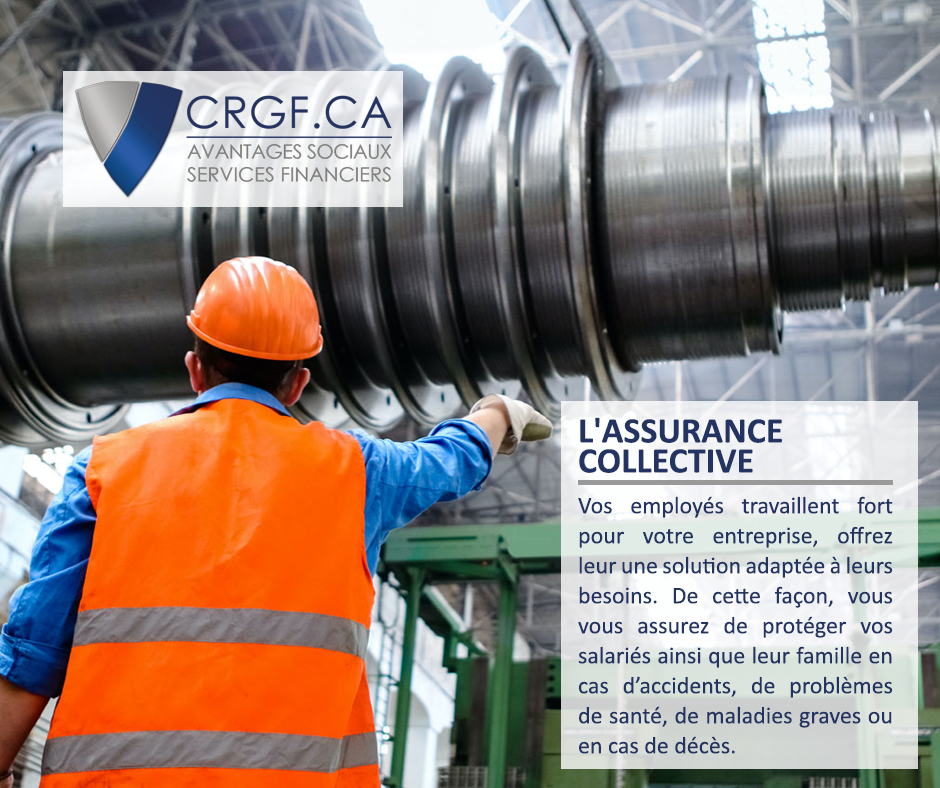 Facebook Post Design 2
webwilly had the opportunity to design more Facebook posts for CRGF.ca to post on their Facebook page. This Facebook post is an example of a post that is used to improve the branding and confidence with CRGF.ca clients. It uses free stock images which are available to all webwilly clients.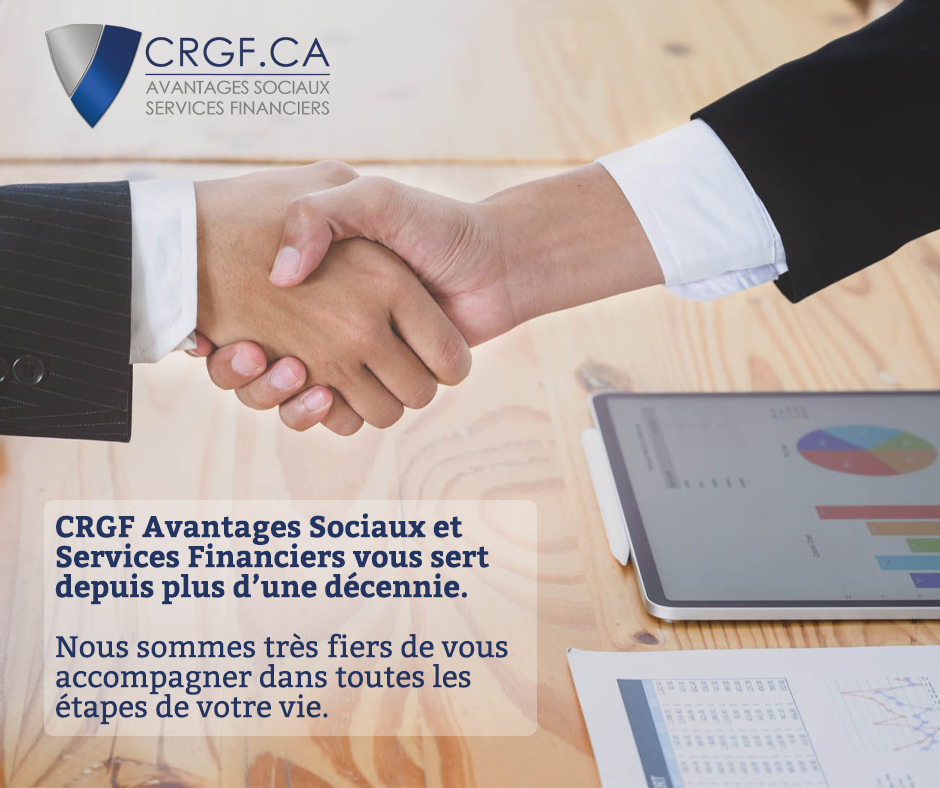 ---
Marketing for assure-toi.ca
assure-toi.ca offers insurance and investment products to individuals in the Greater Montreal region. These financial products include life insurance, mortgage insurance, mutual funds and more. assure-toi.ca has been a client of webwilly for more than 6 years.

Website Design
webwilly designed the assure-toi.ca website more than 6 years ago and has been managing it ever since. This website design includes more than 15 pages, most of which are related to various insurance and investment products offered by assure-toi.ca.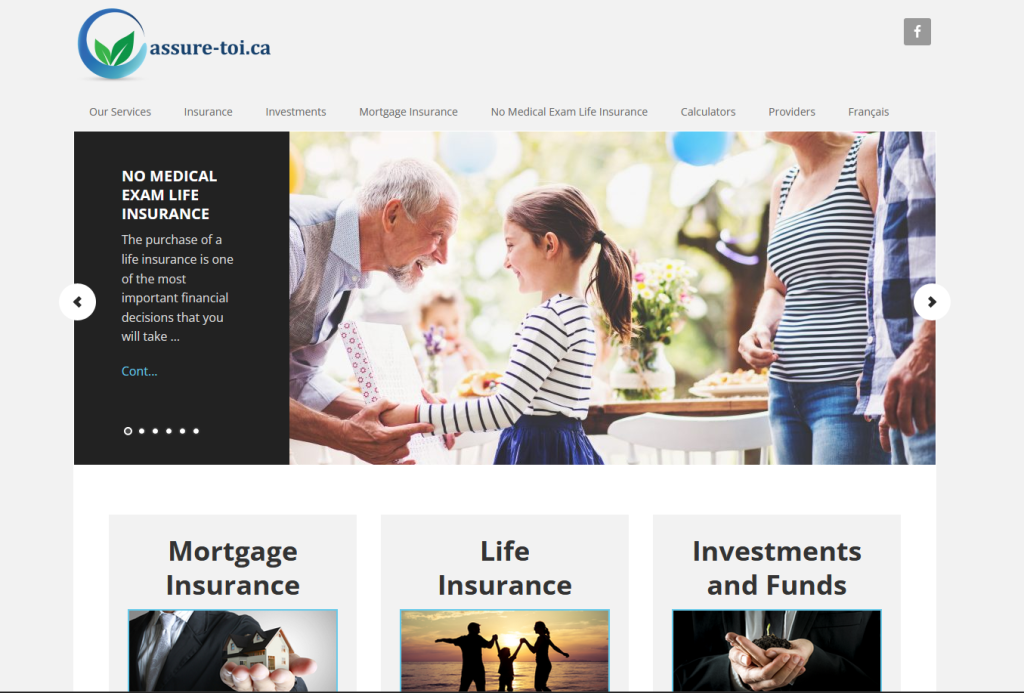 Business Card Design
webwilly designed the business card for Paulo, who owns and operates assure-toi.ca. This business card design uses colors that match with the industry, the brand, and its values. This design has been used by Paulo for the past years during client meetings and when prospecting for new clients.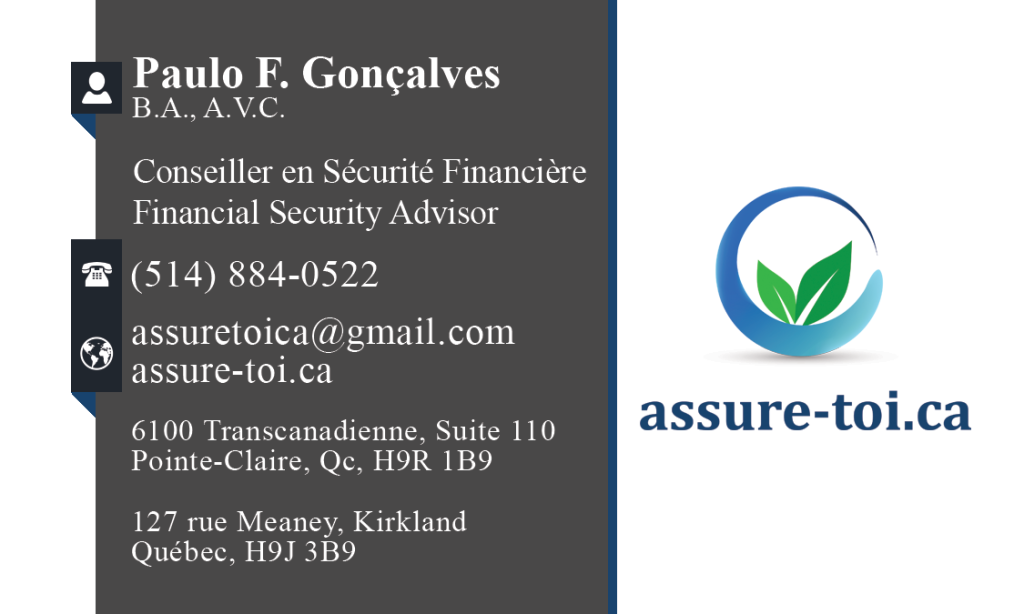 Business Card Printing
webwilly also provided the printing services for the assure-toi.ca business cards. This business card was printed and shipped to Paulo so he can use them when meeting with clients. The glossy finish was used to make the logo and colors pop. This creates the effect needed for a quality finish.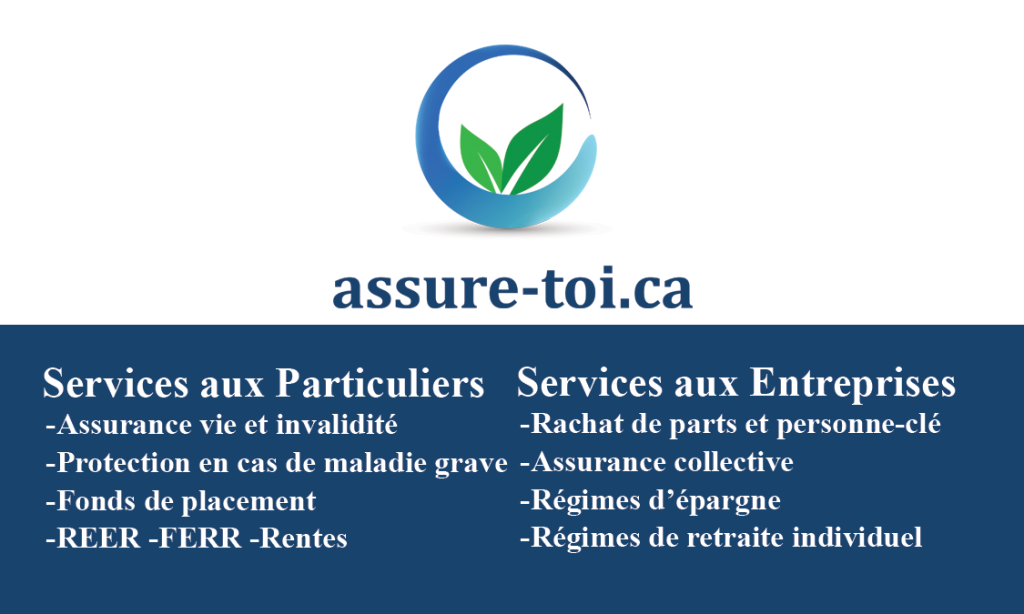 Logo Design
webwilly worked for assure-toi.ca to design a new logo which represents their brand values and industry. This logo was designed at the start of the client relations, more than 6 years ago. It's been in use ever since. It is meant to represent life, growth, and protection. The colors represent growth and freedom. These are all values which fit with insurance, investment, and retirement planning products.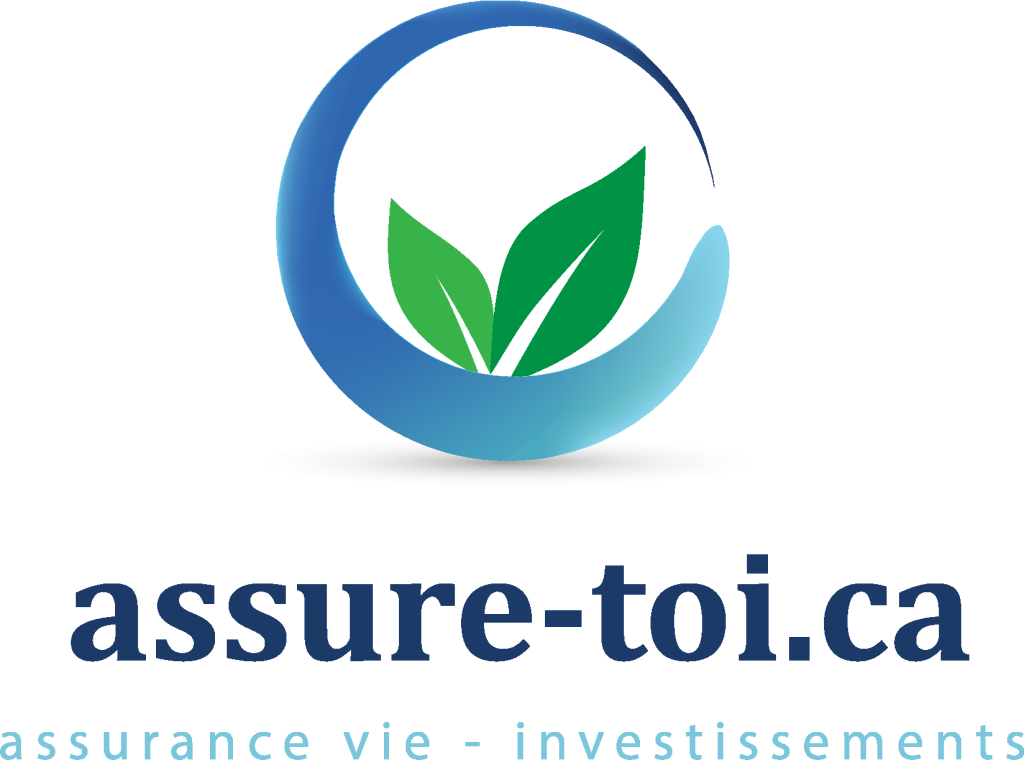 webwilly Clients are Not Pressured
webwilly works with clients to help them reach their business objectives by writing and following their marketing plan. webwilly does not pressure clients into sales they don't need and does not use shady tactics to keep clients onboard. Get started with no obligations by registering and requesting your own marketing plan for free.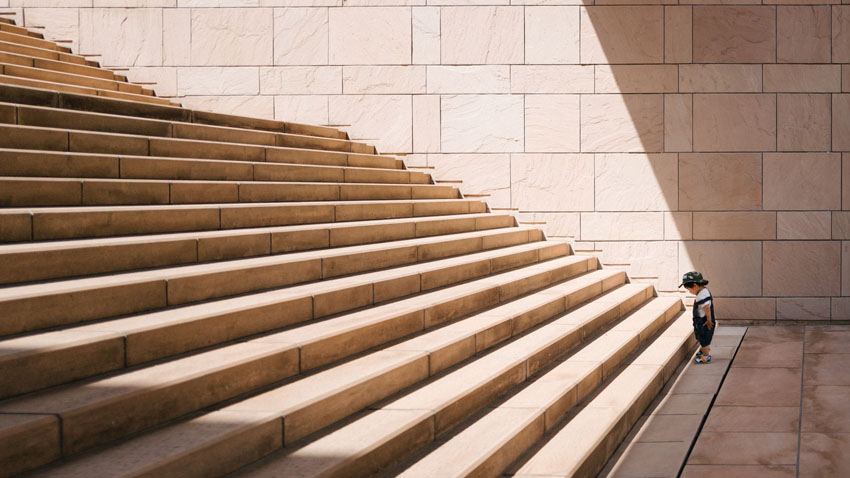 Marketing Plan
Marketing plan for your small business in Quebec
webwilly Provides Valuable Advice and Does Not Price Discriminate
Past webwilly clients who are not currently paying webwilly, still call webwilly for advice. Unlike most website design agencies or other marketing agencies, webwilly doesn't price discriminate. webwilly would rather nurture a long-lasting business relationship and advise your business without pressure. Getting started with webwilly doesn't require any long-term contract and doesn't require you to drop other marketing services instantly.
Visit Our Shop
Or register your business.