Depending on the business you operate, client meetings are potentially the most important part of your sales process. If that is the case, which print marketing materials are best for your client meetings?
When meeting clients in person and presenting your offering, it helps to have supporting material to backup your claims. The best use of print marketing materials for in-person client meetings is as a support for the sales pitch. The goal is to outline most of the important key factors that go into the decision process for selecting your offer, demonstrating why your offer is the right choice for these key factors, and specifying how to accept the offer.
Here are some strategies for using print marketing materials during in-person meetings: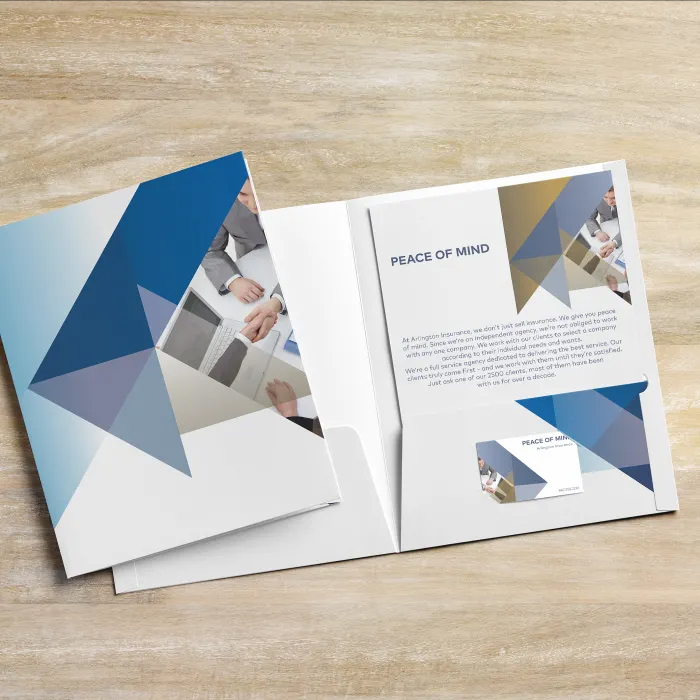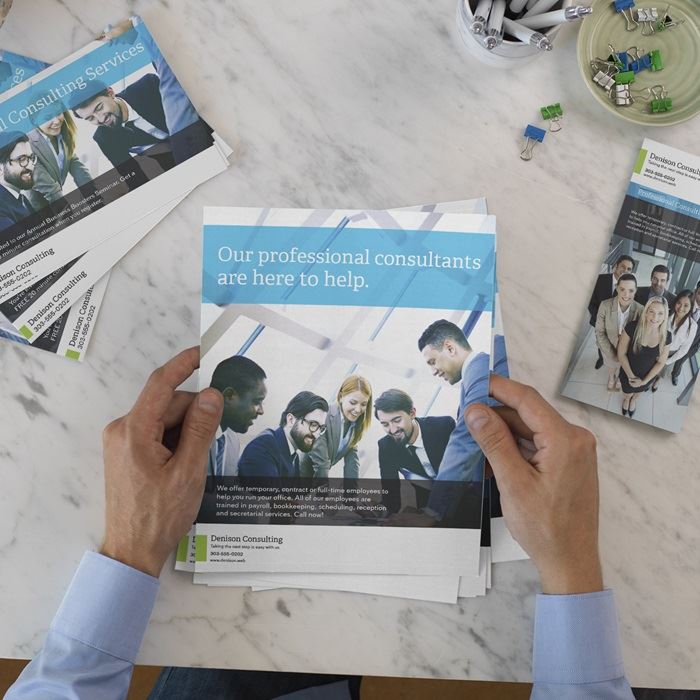 Flyer or Rack Card Design and Print for All Products and Services
One of the first and most important designs should be the main menu of products and services. Depending on the variety of offers and your budget, this design can be made for a flyer or a rack card. The goal behind this design to completely list all your products and services. This strategy is especially useful when customers are eligible to purchase multiple products and services. Refer to this list with the client to encourage them to identify products or services they may have interest for today or in the future. This is also one of the best designs to leave behind for your client to look at later.
Flyer Design and Print for Each Product, Service or Category
One flyer design is used to describe one product, service, or category. This strategy is especially useful when combined with the presentation folder. Flyers can be considered more disposable than other printed marketing materials and thus having a few different designs is acceptable. The cost to print one flyer is often less than the cost to print another marketing material. For that reason, having one flyer design for each product, service or category is a good way to segment each on its own page and to choose which flyers to include in a client meeting.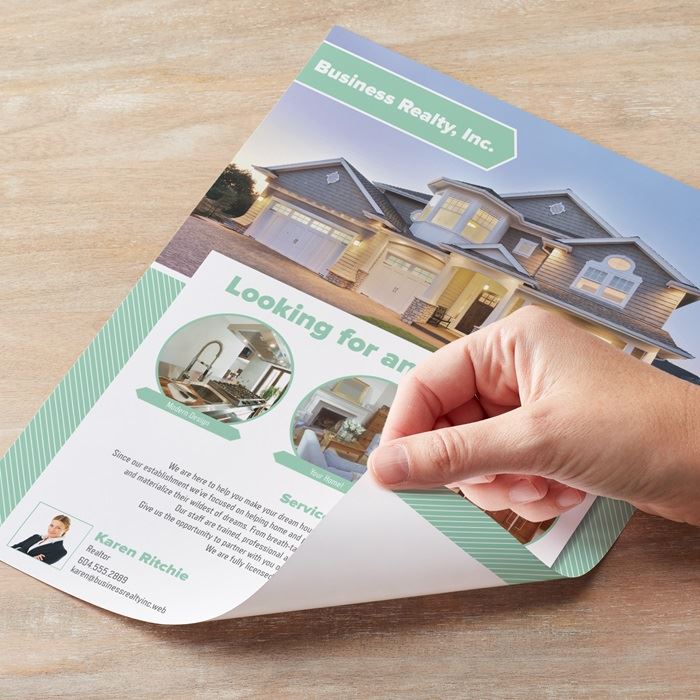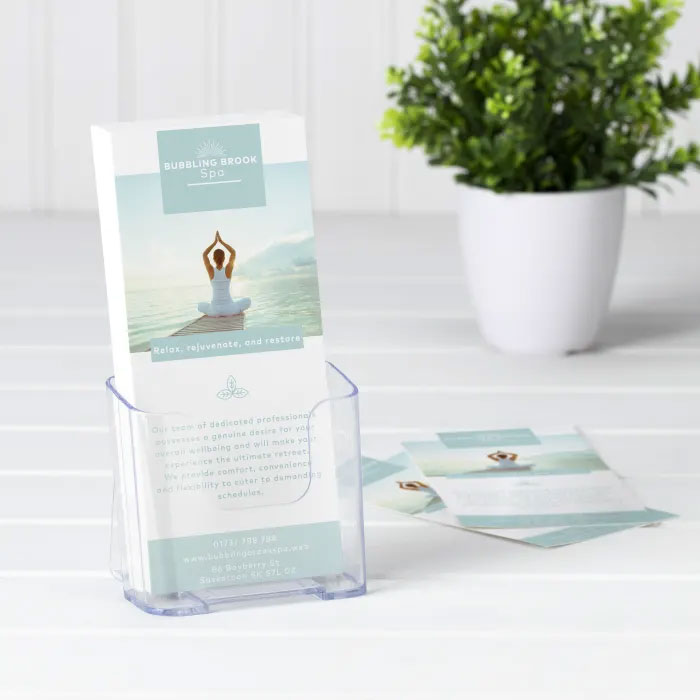 Rack Card Design and Print for About Us and Branding
For businesses which want to put a lot of emphasis on quality and branding, a possible strategy is to use a rack card design to give the client a good perception of your brand. Use this design to showcase your product quality, expertise, history, lifestyle, testimonials, community work, donations, and fundraisers. Keep the design simple and uncluttered so the logo, colors and branding can have a greater impact. Use high quality images to help create the emotion that fits your brand.
Presentation Folder for Branding Impact
Keep your presentation folder design clean and impactful with your logo on display. Keep information that may potentially change off the design, so you do not need to purchase a new batch of presentation folders if something needs to change. The goal is to have a versatile design that can be used in different situations. Unless you plan to purchase different designs and different batches of presentation folders. If that is the case, coordinate the design with the situation in which the presentation folder will be used.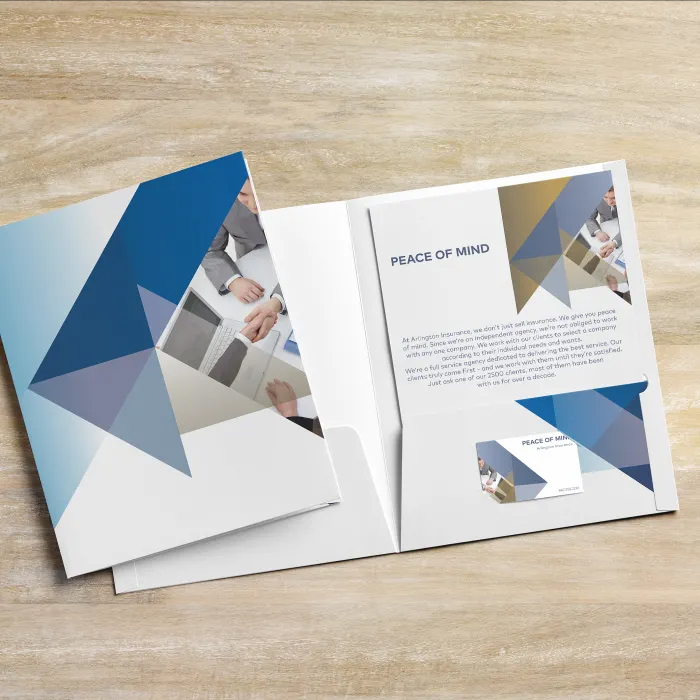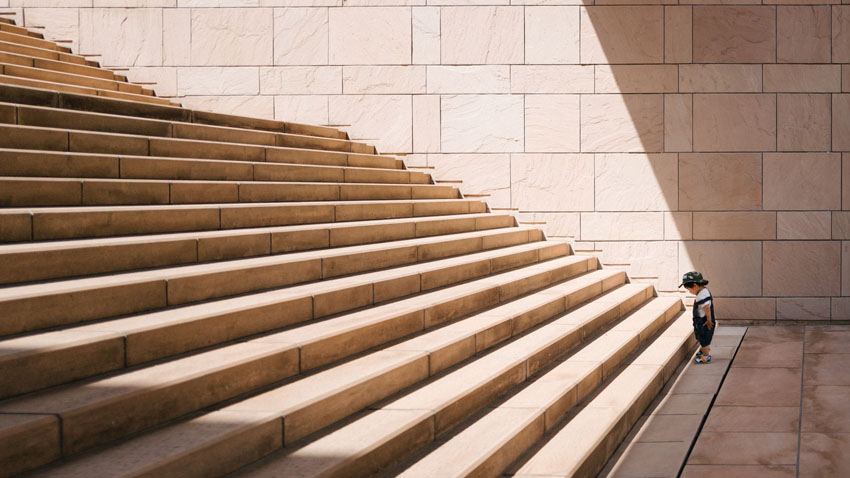 Marketing Plan
Get a custom marketing plan for your business in Quebec
Brochure for Very Complex Products and Services
Some businesses need to educate their customers during customer meetings. In fact, it is most likely a big part of the meeting. The goal with a brochure design using this strategy is to make more complicated aspects of a product or service appear simple and properly communicated. The brochure design can include images to help illustrate a concept or feature. The design can also be used to provide examples or scenarios that fit most cases. These scenarios can help a potential client compare their situation with makeshift customers and feel confident to ask questions.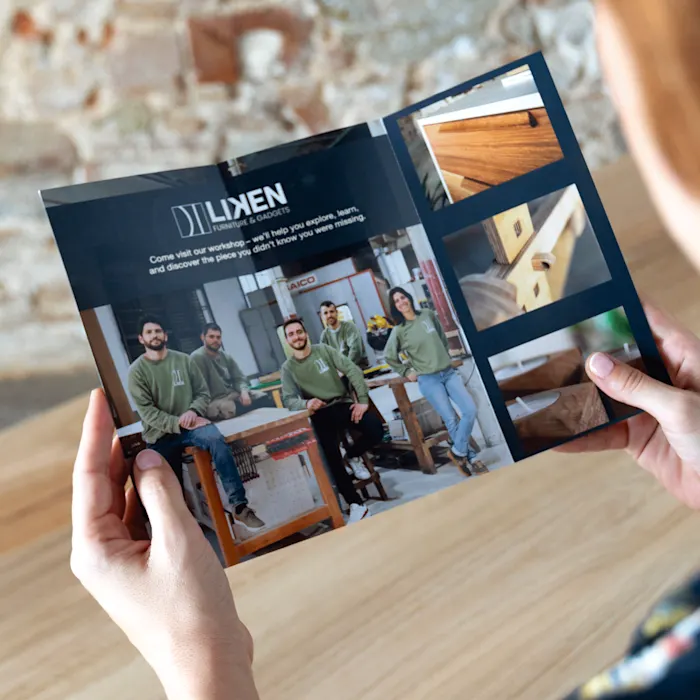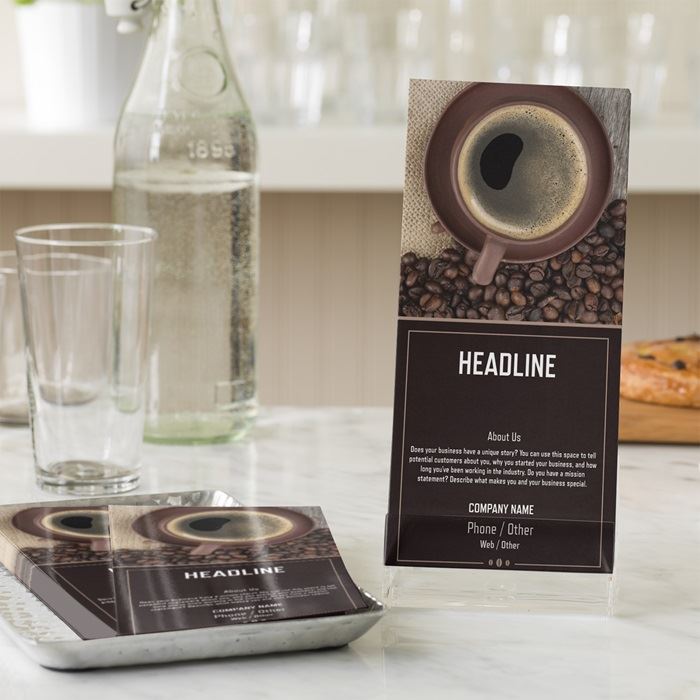 Rack Card and Flyer Design for Referrals
The opportunity to meet a client can also be the opportunity to meet your next client. Use rack cards or flyers to inform your clients and potential clients of your referral program. Design a rack card or flyer to detail the benefits of your referral program. You can include this rack card or flyer in all your presentation folders. If the design contains sufficient information and details, it could potentially be left in the presentation folder for the customer to find out by themselves at a future date or during the meeting.
Business Cards for Client Meetings
Do not forget to bring extra business cards to your client meetings. You will want to place one business card in the business card slot of your presentation folder situated on the inside pocket. You should leave additional business cards with them and suggest speaking to others about your business if they appreciate what you do.
Client meetings are important to build relationships and help educate potential customers on the benefits of your offering. Focus on the value you bring to these potential customers and make this well-known at the meeting, so your offering is clear.
To structure the meeting and control the flow of the conversation you can choose some of the mentioned strategies above. Once you know which strategies you want to use, review the cost of the printing materials. You want to calculate the cost per client and determine if this cost is acceptable in proportion to the amount of client meetings you have, the rate at which you close a sale and the amount of profit made from a typical sale.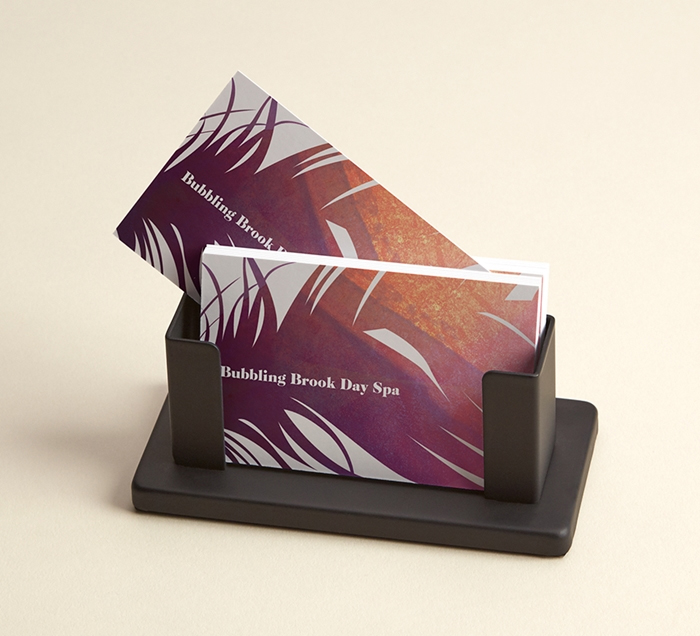 Visit Our Shop
Or register your business.