In today's fast-paced digital marketing landscape, print materials continue to be a steadfast and effective tool for businesses in Quebec and Montreal. They offer a tangible, personal touch that digital mediums can't quite replicate. In this comprehensive guide, we'll explore a range of print marketing materials, from flyers and rack cards to business cards, pamphlets, and presentation folders, showcasing how they can be leveraged as impactful handouts to engage and impress potential clients.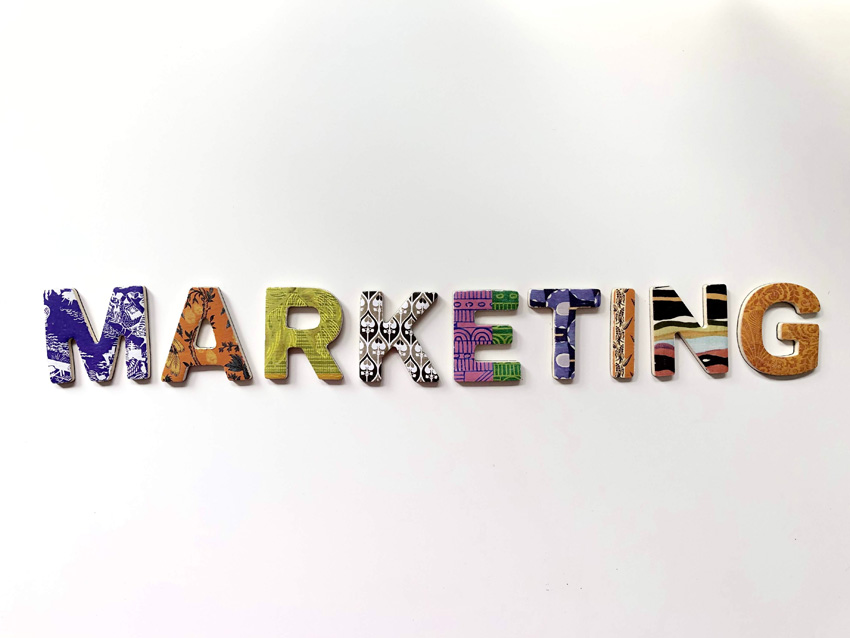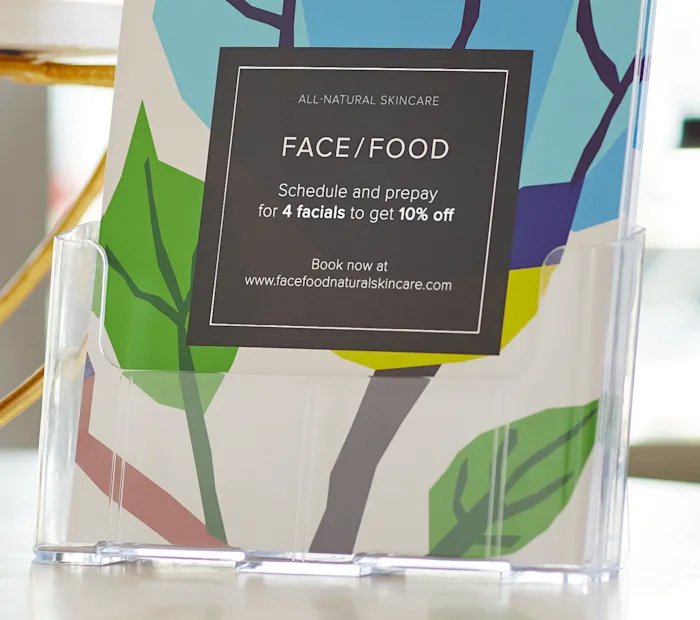 Flyers: The Art of Conciseness
Flyers are your efficient marketing champions. They're versatile, cost-effective, and perfect for conveying essential information succinctly. Whether you're promoting an event, a limited-time offer, or a new product, flyers are designed to capture attention. Utilize compelling visuals, concise text, and a clear call to action to motivate potential clients to take the next step.
Rack Cards: Informative and Intriguing
Rack cards, with their elongated format, are tailor-made for display in racks or stands. Ideal for tourist attractions, restaurants, or businesses offering multiple services, rack cards provide ample space for detailed information. Craft engaging headlines, employ vibrant imagery, and present your message professionally to entice your audience.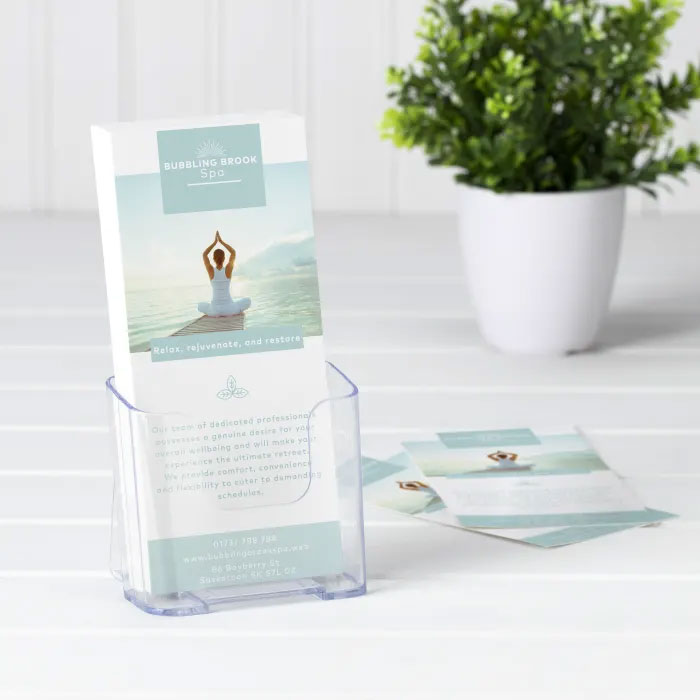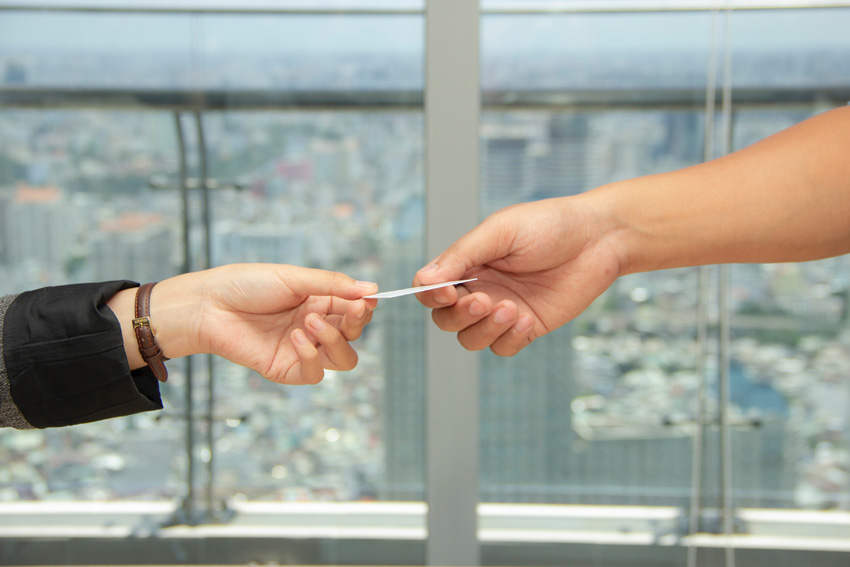 Business Cards: Networking Essentials
Business cards are the most popular of professional networking. They offer a compact and elegant means of sharing contact information. Consider incorporating QR codes that link to your website or social media profile for effortless connections. High-quality paper stock and unique designs can make your cards memorable, reflecting your professionalism.
Bi-Fold Brochures: Simple and Impactful
Bi-fold brochures are concise yet impactful, offering a folded sheet with four panels for your content. They are perfect for spotlighting key products, presenting menus, or outlining your company's mission and values. Easy to distribute and engaging to peruse, bi-fold brochures provide a compact and engaging overview.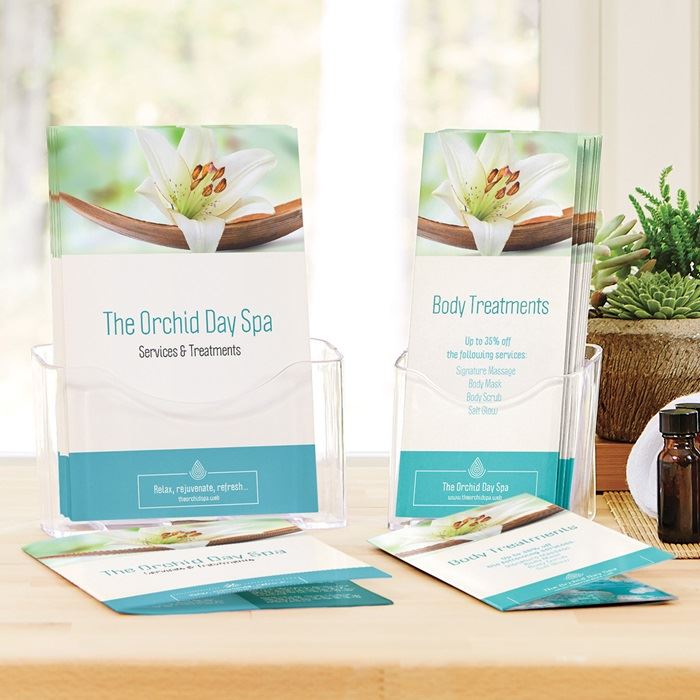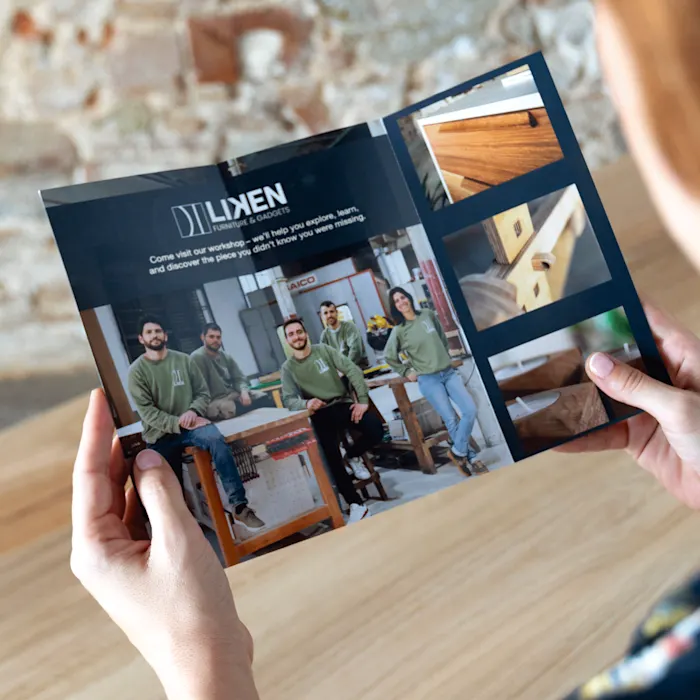 Tri-Fold Brochures: Expanding Your Narrative
Tri-fold brochures offer an extended canvas for storytelling with six panels created through two folds. Use them to provide comprehensive product details, step-by-step guides, or an immersive brand experience. Versatile and adaptable, tri-fold brochures are suitable for various industries, from healthcare and tourism to real estate and finance.
Presentation Folders: Elevate Your Professional Image
When it comes to packaging and presenting your marketing materials with finesse, presentation folders take center stage. These folders not only keep your documents organized but also convey professionalism and attention to detail. Customized presentation folders can be designed to reflect your brand identity, incorporating your logo, color scheme, and messaging. Handing over marketing materials in a well-crafted presentation folder conveys a sense of professionalism and preparedness that resonates with potential clients.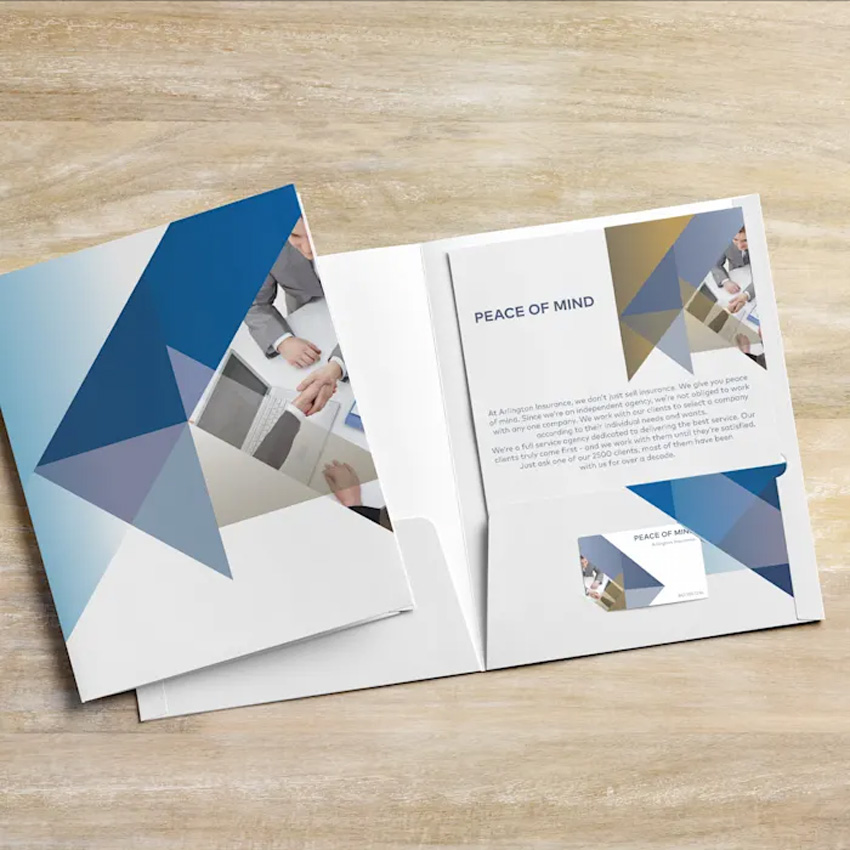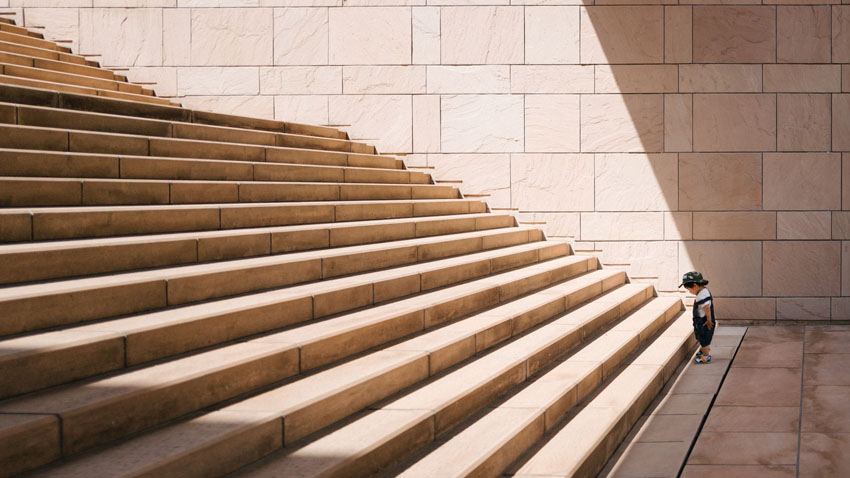 Marketing Plan
Get a custom marketing plan for your business in Quebec
The Significance of Professional Design
Professional design is paramount for your print materials. Aesthetics, layout, and presentation should reflect your brand identity and professionalism. Engaging a skilled graphic designer like webwilly ensures that your print materials are visually appealing, effectively convey your message, and leave a lasting impression.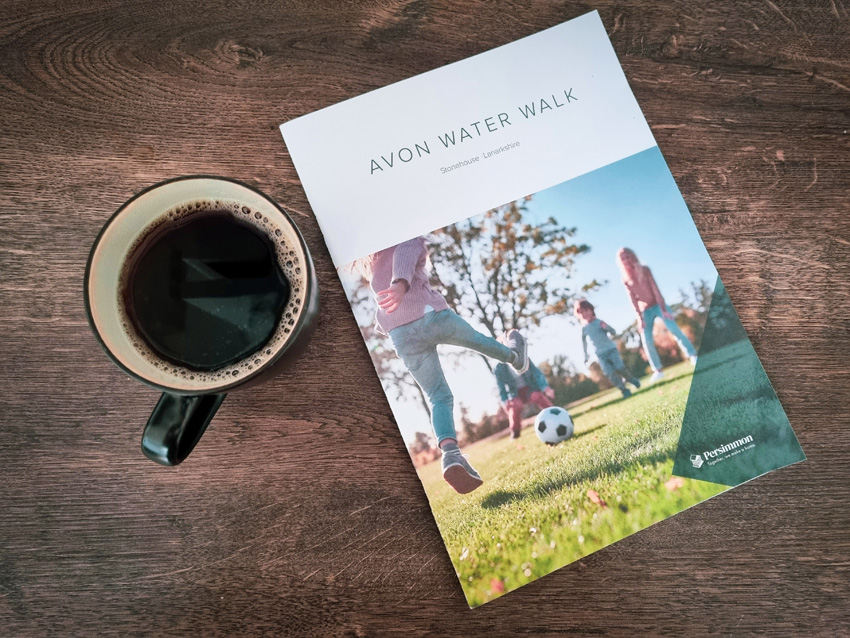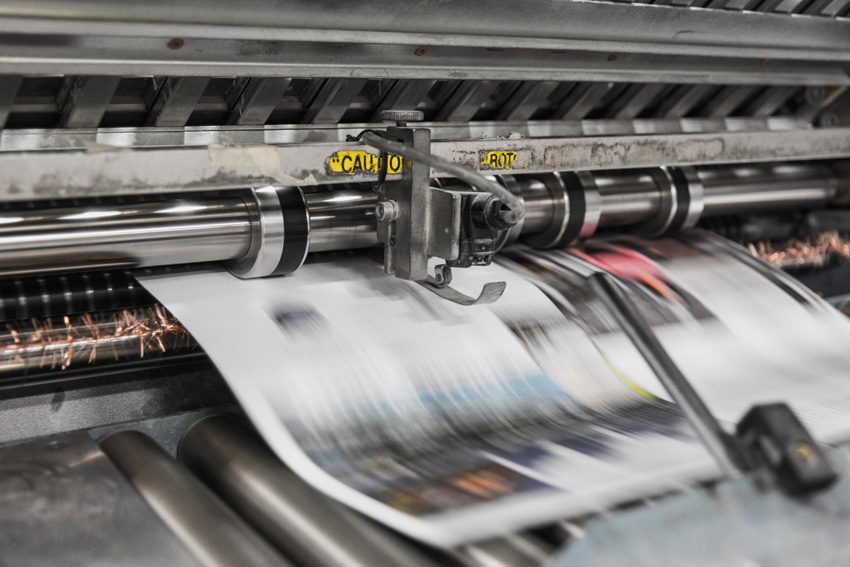 Printing Excellence with webwilly
At webwilly, we recognize the significance of print marketing materials in making a memorable impression on potential clients. Our comprehensive printing services complement your digital marketing efforts seamlessly. From design to production, webwilly ensures that your print materials maintain a professional and consistent appearance, aligning perfectly with your brand's identity.
Print marketing materials remain an invaluable resource for small businesses in Quebec and Montreal seeking to establish their presence, engage potential clients, and leave a lasting impression. Each type of print material offers unique advantages and can be tailored to specific marketing objectives. Whether you're looking to inform, intrigue, or simply introduce yourself, print materials are a tangible, impactful way to connect with your audience. Partner with webwilly to unlock the full potential of print marketing and elevate your business's professional image. Contact us today, and let's embark on a journey of print marketing excellence.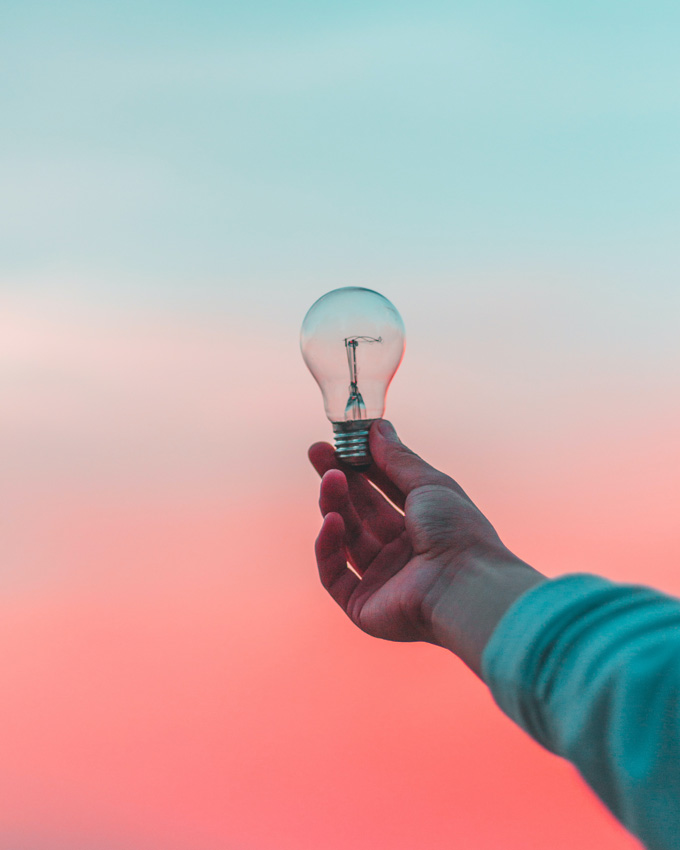 Visit Our Shop
Or register your business.