Service Description
Templates
Download templates from the templates tab.
Design

Mailing label design services sold separately.
Shipping

Shipped to your door, in Quebec, starting at 7.99$.
Delay

At your doorstep in 3 to 15 business days.
Stock

We use high-quality, durable stock.
Colors

Full-color printing of the highest accuracy.
Payment

We accept all major credit cards via Stripe.
Support

Feel free to contact us with any of your questions.
Small Mailing Label Printing Services
webwilly offers mailing label printing services to businesses in Quebec. This service is for businesses who already have a complete mailing label design, ready for print. Mailing labels will help your business stand out for a good price. That is why we offer labels and label printing services at a low cost.
Small Mailing labels are useful if the business sends a lot of mail. They display the business logo and brand identity on envelopes sent out. Mailing labels should be similar to other marketing designs to create cohesiveness between all branding efforts.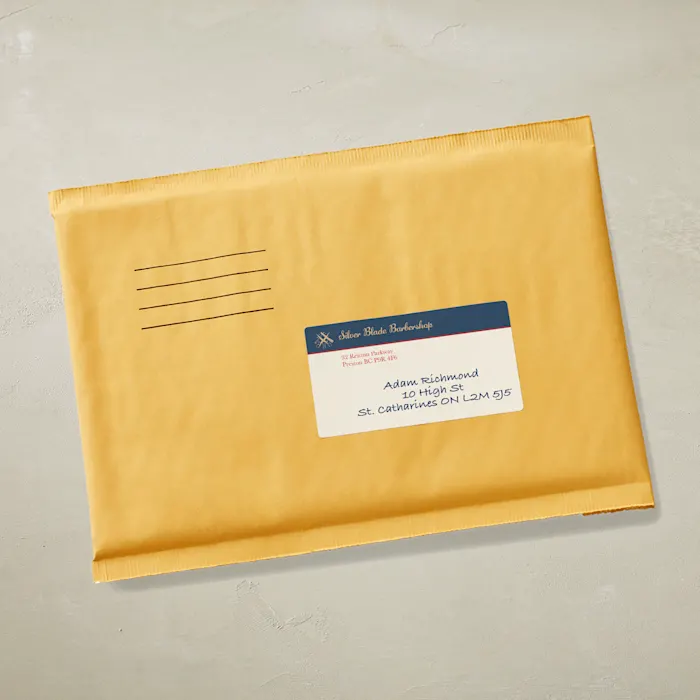 Small Mailing Label Size
These small mailing labels are printed on 87mm x 49mm labels. Clients will appreciate the additional branding on their envelopes.
Best for: Medium and small mailing envelopes.
Not for: Large envelopes.
Feels like: These labels are small.