The design of your brochure is heavily dependent on the objective for which it is designed. When starting to develop the design strategy for your brochure, consider the action you want the reader to take when they interact with your brochure. Focus your brochure on this objective by making most sections of your brochure help enforce your main objective.
Some popular design objectives and strategies to consider: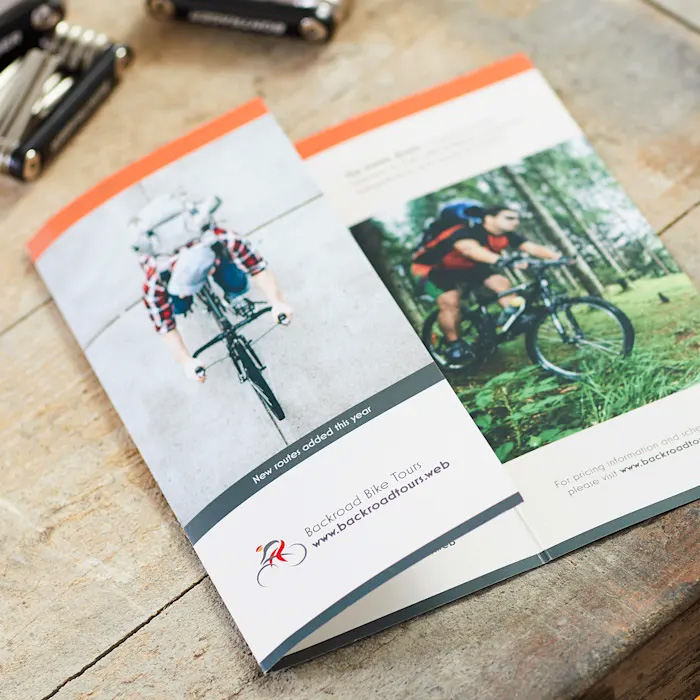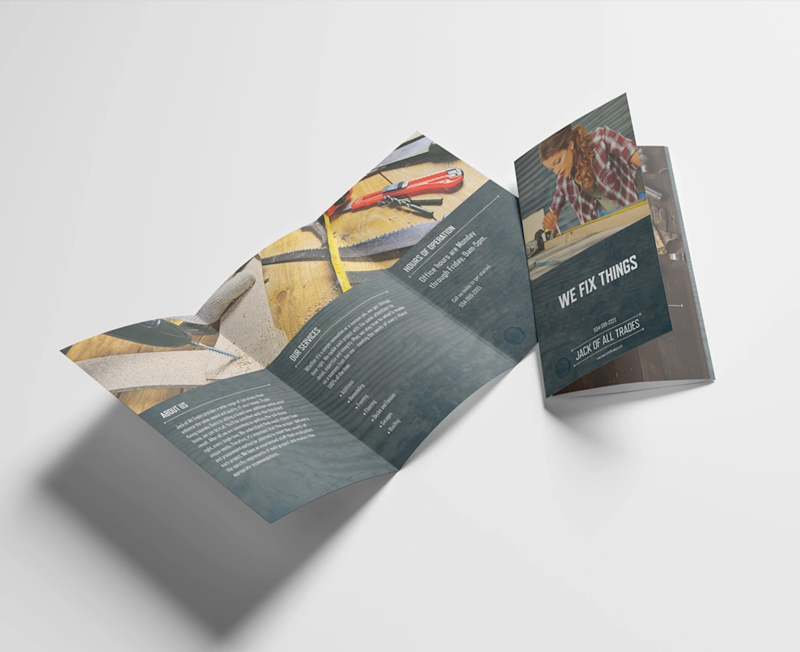 Increase sales with a brochure used to explain complicated products and services in person
If your business provides certain products or services which are complicated for the average client to fully understand quickly, a brochure might be a good option. Use a brochure design to educate your customers on the benefits of your product or service by introducing more complex components inside the brochure folds. Have your salesperson go through the brochure explaining the product and service benefits chronologically until they reach the more complicated aspects of the service or product inside the folds. Having these more complex components inside the brochure will reduce the information overload that is felt from more complicated products and services.
Increase brand exposure and reputation by distributing brochures
For businesses that focus heavily on branding to gain market share, it may be a good strategy to distribute a brochure with a design to that effect. Brochure designs that focus on branding will place emphasis on the brand if it is needed and, on the lifestyle, or characteristics they want to demonstrate. Most brands which are not yet adopted by the masses should place an emphasis on their brand logo, colors, name, and values. When a reader goes through the brochure, they should be able to easily identify which company this brochure is from and what it will bring to their life. The use of high-end photography is often key to depict what the reader must feel without having to read. The goal is to grab the attention, leave the desired emotional impact and associate the brand with the experience.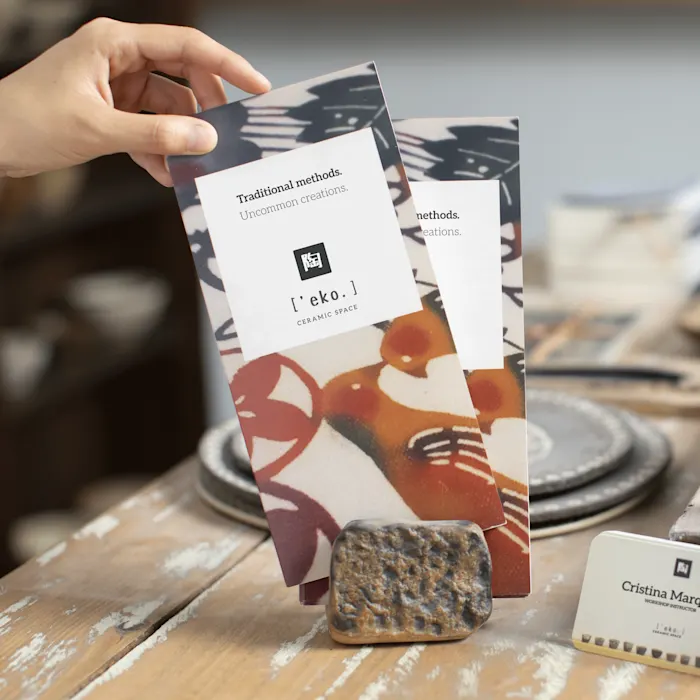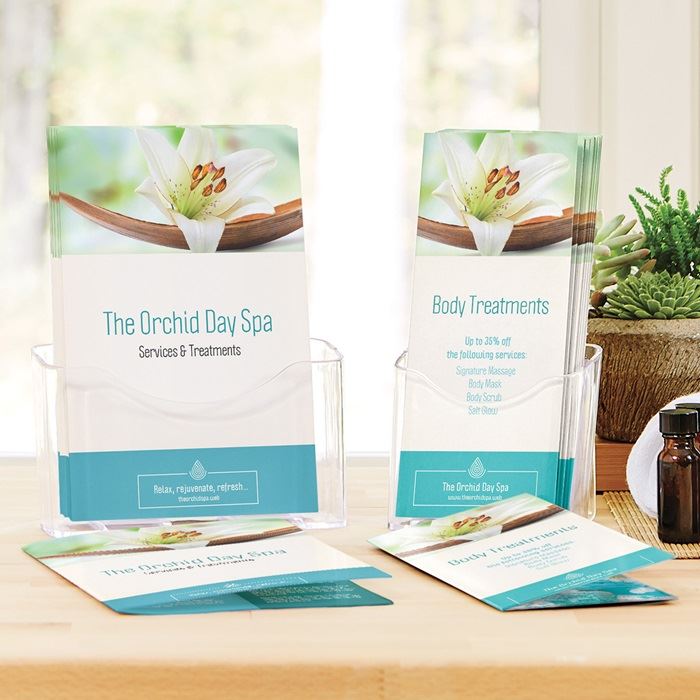 Increase sales with a brochure design focused on up-selling the client additional products and services
Most business models have up-selling strategies used to increase the profit made per customer and the amount of products or services purchased by that same customer. The biggest reason for this strategy is to increase revenues without increasing the customer count. For this brochure design strategy, keep the content light and easy to take in. The different sections of your brochure should introduce and explain the advantages of the most profitable and popular add-ons which can be up-sold. Have your salesperson go through each add-on while giving the time for the customer to respond and see if they are interested. Mention the biggest advantages to taking each add-on and the risks of not taking it. If the customer can relate to a situation in which the add-on would have been helpful or saved them money, then it is easier for them to see the need for the add-on.
Increase event participation by distributing a brochure with a design focused on your event
If you have a planned event for which you would like to increase participation, consider a brochure design distributed to encourage participation. The design of your brochure should be targeted towards the target market which attends your event. You want readers who are interested in your event to feel the connection with this event invitation. Other readers who would not otherwise attend your type of event are not important to your brochure design. The reader should feel like that event is where they belong and where other people like them will be. The design should grab the attention of the reader by creating a connection with them, it should detail the event information, and tell them how to attend.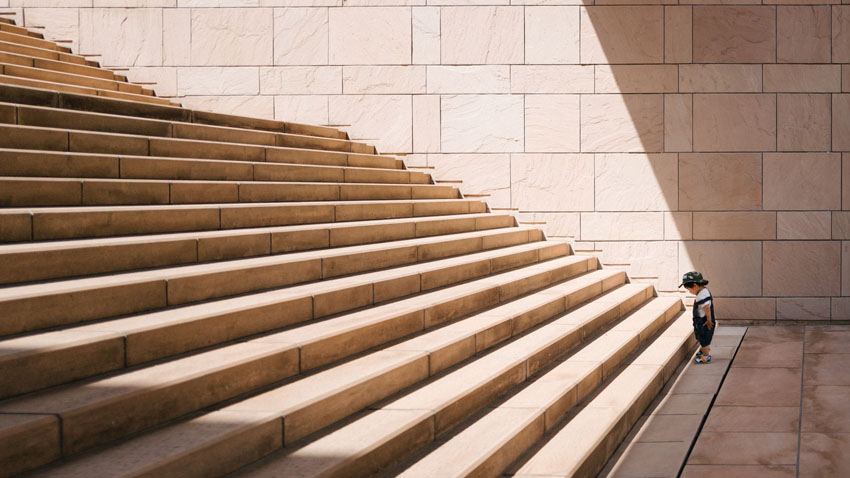 Marketing Plan
Marketing plan for your small business in Quebec
Announce the launch of a new product or service using a brochure design focused on it
New product and service launches need to be well-planned and thought-out. A good way to benefit your product launch strategy is to design a descriptive brochure that details the ins-and-outs of your new product or service.
This brochure design can be targeted internally, to existing customers, or to potential customers. Identify which of these segments is the target for this product launch brochure and design the brochure accordingly. Each segment requires a different level of detail and expertise. Internally, you will want to send a brochure that explains the product or service in-depth using technical descriptions. For existing customers, consider a slightly more in-depth technical description in comparison to potential customers. If customers are already buying your products or services on a regular basis, including more technical details will be beneficial in demonstrating your reasoning as a business to expand with this new product or service. If they can relate and they need it, it will be accepted more easily. If the brochure is intended for potential customers, keep the technical details to a minimum and compare the advantages over other options and competitors.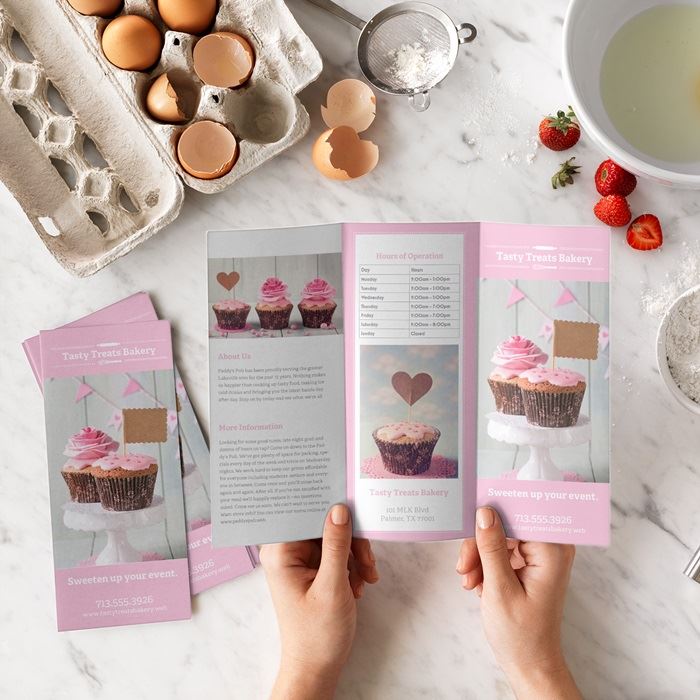 Attract new customers in-store with distributed brochure designs that focus on location
To advertise your store in a neighborhood using a brochure, use a design strategy that is focused on inviting them to visit. Focus the design strategy on the reasons they should come in-store. This could be your product or service offering if it is different enough to attract potential customers. It could also be a limited in-store offer, a free-trial period, a contest, free food, or others. The goal is to invite them to visit the store and interact with the brand. This strategy is for your business and brand to build a community around itself.
Increase sales by promoting your referral program using a brochure design
If referral programs are a potential way for your business to grow sales, then designing a brochure strategy promoting your referral program is advantageous. Use the brochure design to hide the key important details about your referral offer in the folds. This way, the benefits of your referral program and the key details, which are the sensitive components of the pitch, are hidden away and only revealed once interest is sparked in the customer. Include this brochure in your sales process so every customer that demonstrates satisfaction towards your product or service is encouraged to participate in your referral program. When using a very detailed brochure design that includes all the important information required to participate and benefit from your referral program, you can include this brochure inside a sales presentation folder leaving it for the customer to find by themselves.
When comparing a brochure to other print marketing materials, the folds of the brochure play a big role in the chronological order and the division of the different sections. Use this to your advantage in the design to control the thought-process as the reader goes through your brochure.
Visit Our Shop
Or register your business.